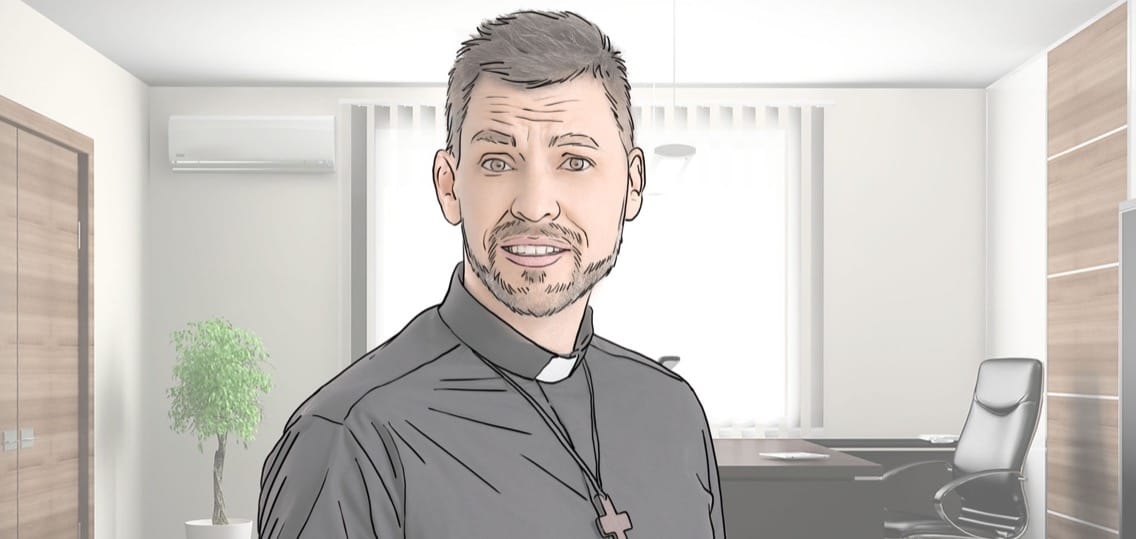 "...it's tuberculosis again, isn't it, doctor?"
Nelson, a 44-year-old catholic priest, sits in front of you. Nelson has been referred to you by Dr. Sullivan, his general practitioner.
Nelson came to see Dr. Sullivan late last week, because of a recurring cough for six months. The cough occurred several times a day and was productive of yellow sputum. There was no history of dyspnea, hemoptysis, or chest pain. No other symptoms were present.
Nelson was posted to Ethiopia five years ago. While there, he was diagnosed with pulmonary tuberculosis—just over one year ago. The strain of M. tuberculosis was not drug-resistant; and after a six-month course of treatment, he was found to be tuberculosis-free. He was posted back home shortly afterwards.
Nelson's medical history was unremarkable otherwise—he stated that he was in excellent health before he was infected with tuberculosis. He was not on any medications. His family history was also unremarkable. He had no history of allergies. He only drank socially and did not smoke.