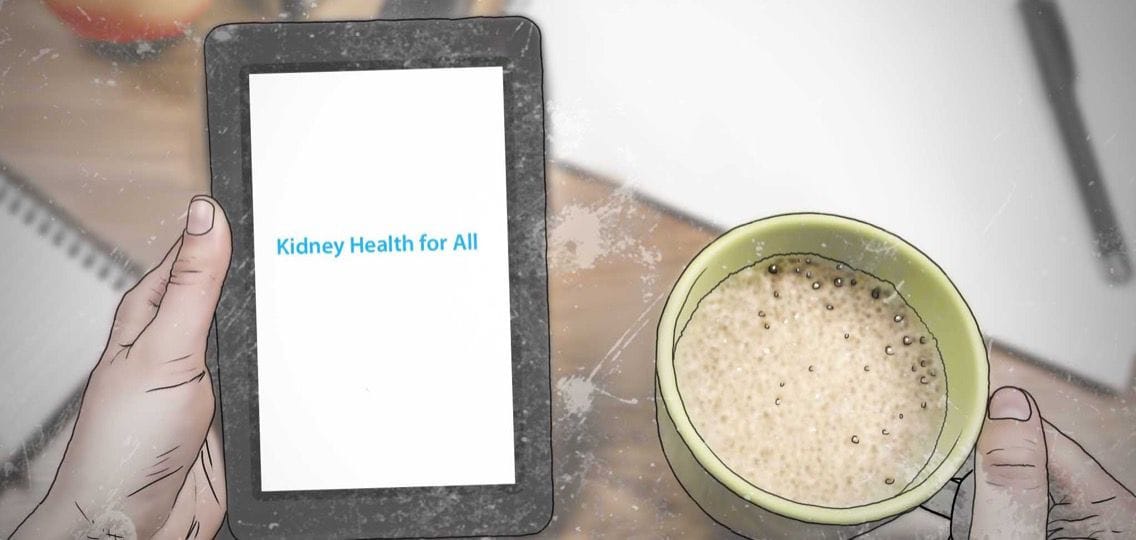 It is the day following the World Kidney Day, and you can finally relax after several busy weeks of organizing and executing awareness campaigns.
You are barely done reading the (mostly) positive feedback on your speech on "Kidney Health for All", when the first patient of the day walks in.
"Back to my regular routine", you contentedly think, as you put down your tablet and greet him.